People come to explore what designing for life might mean for them. Some are working on a live project, thesis, course, or book. Others want to transform their professional situation, and only do good work. They use a time-out here to figure out how to do that.
Whether you come as an individual, or in a team, your stay here combines me-time, you-time, and we-time.
The seventeenth century town house where I live in the South of France, with my wife Kristi, is an inspiring place to meet, create, and decompress. Our town, Ganges, is in the foot hills of the Cévennes (national park), 50km north of the Mediterranean.
The house faces onto a pedestrian-only street.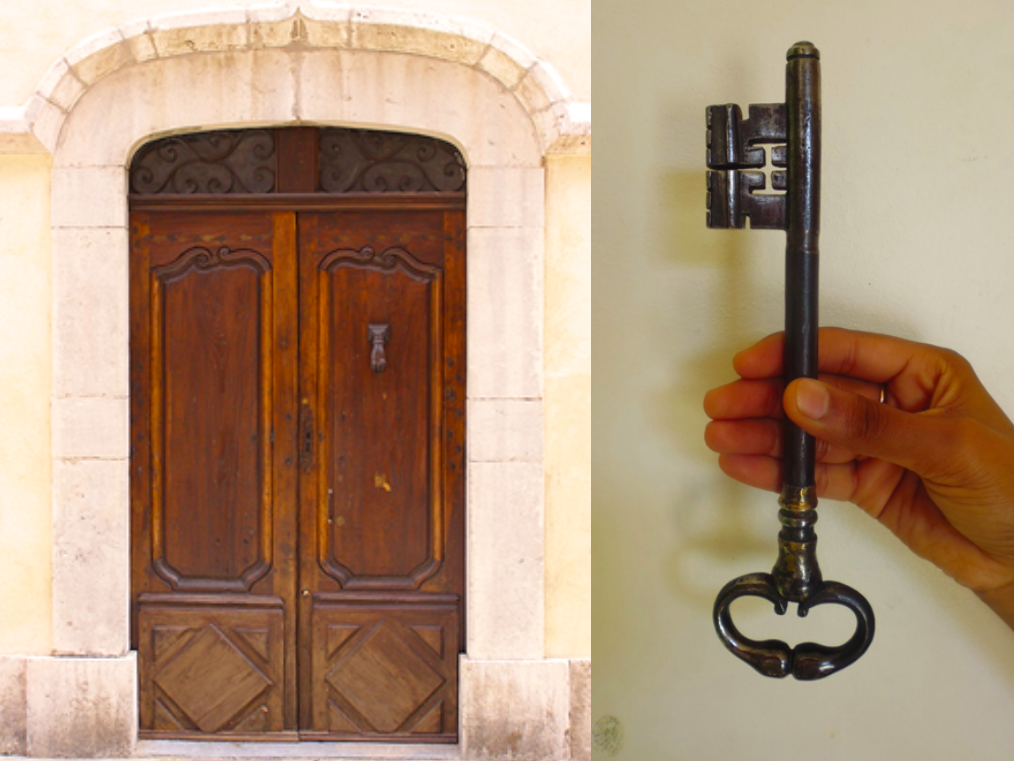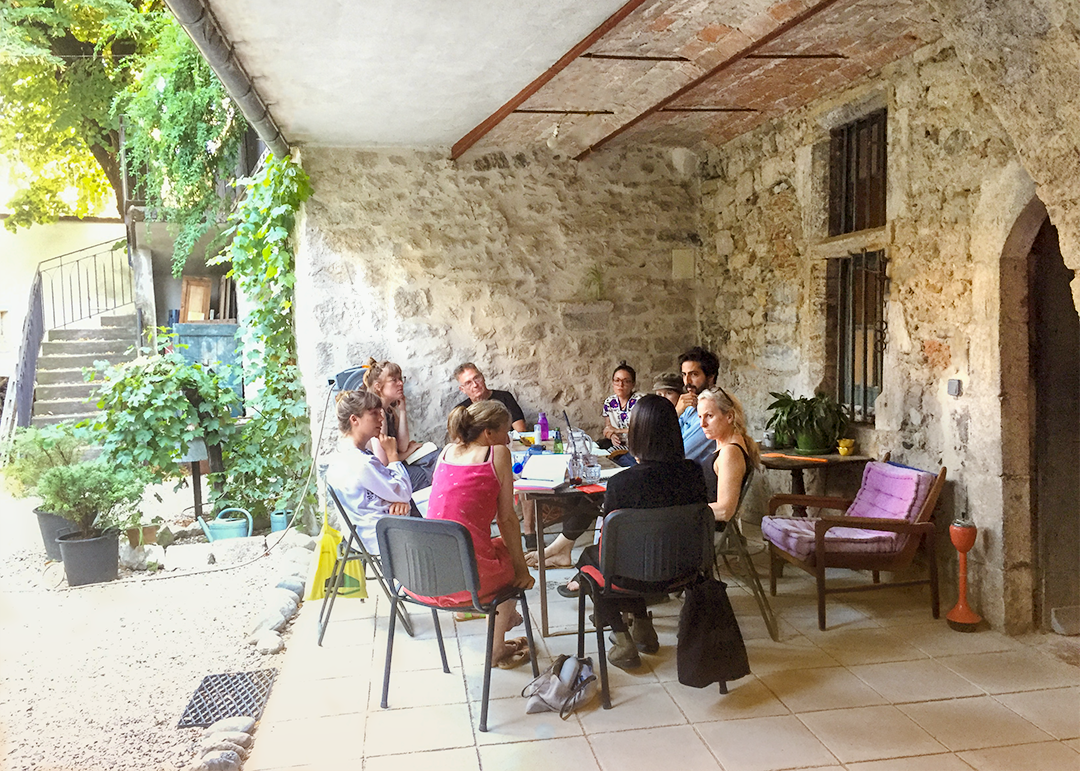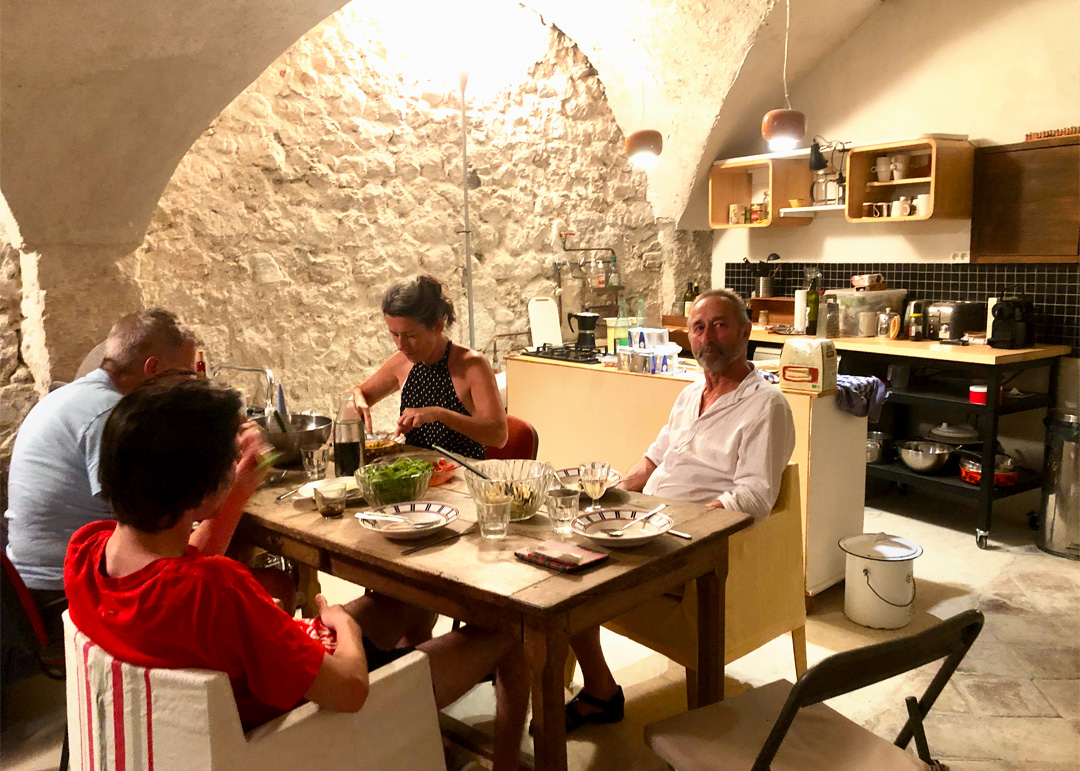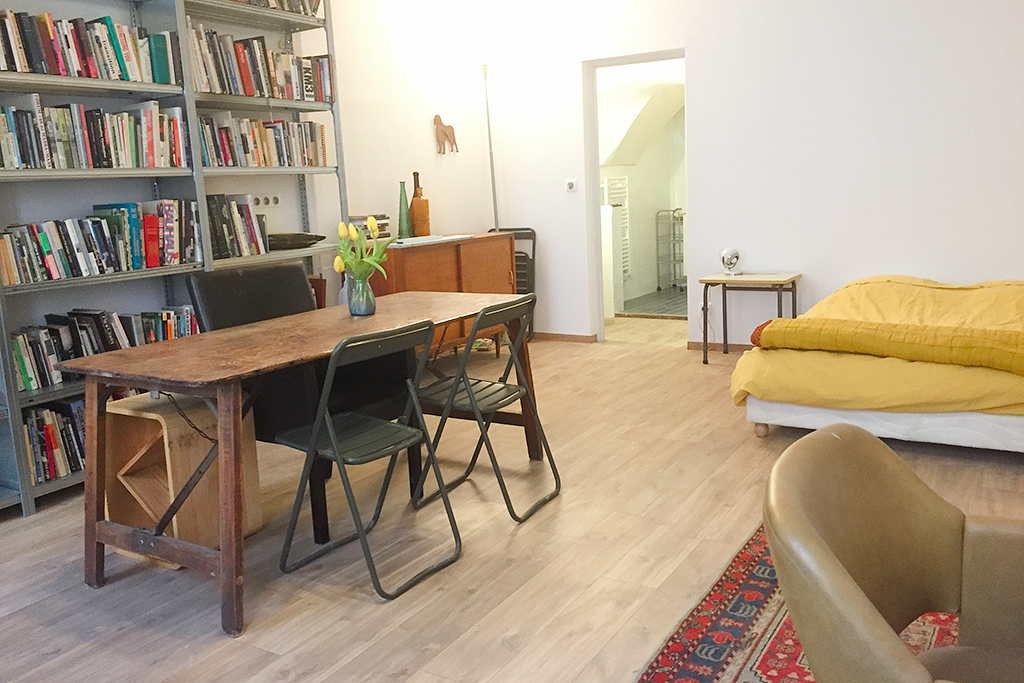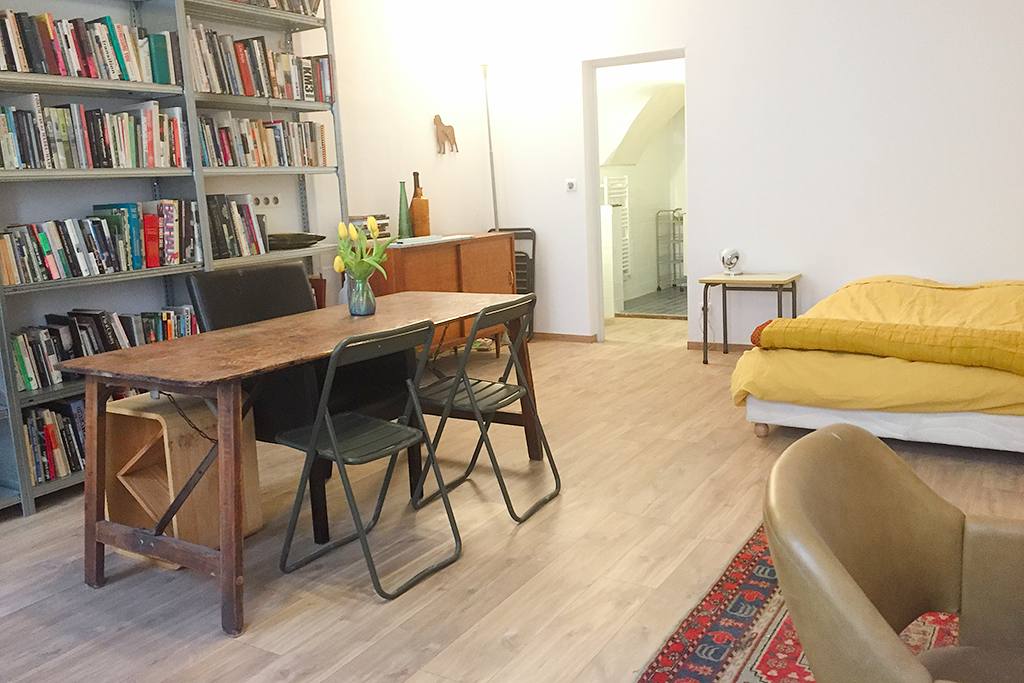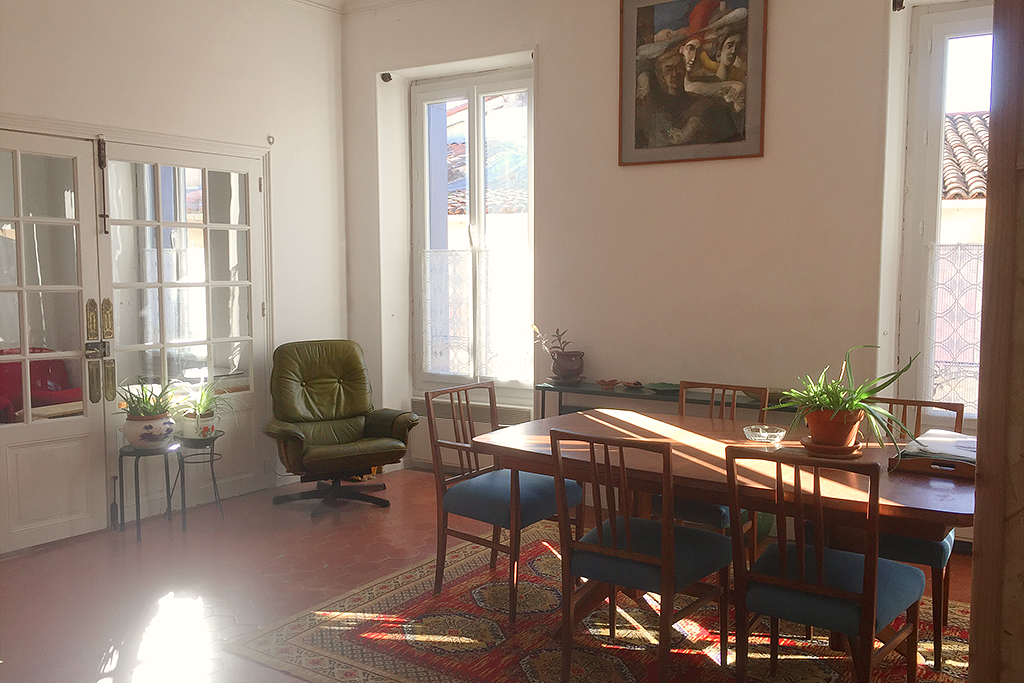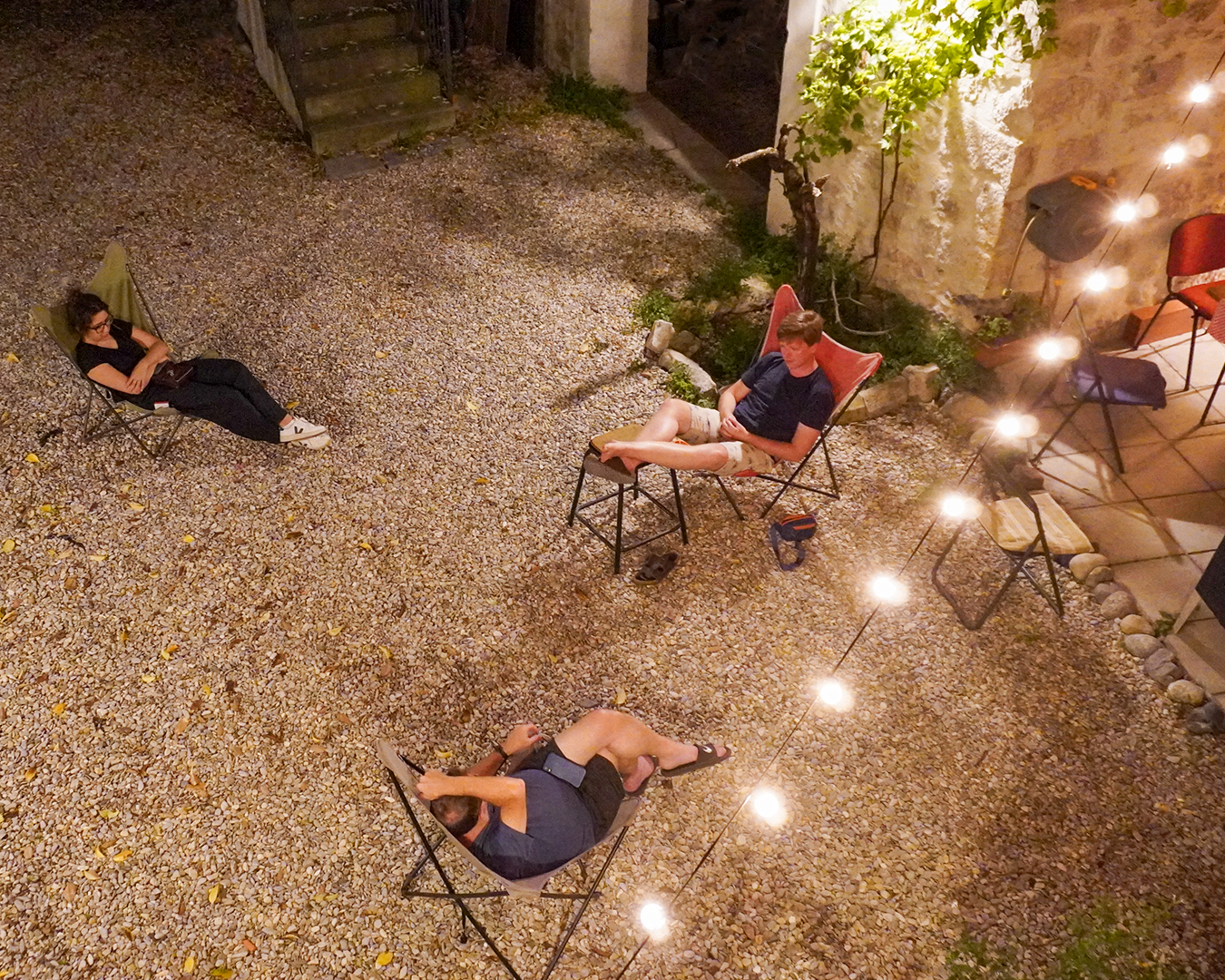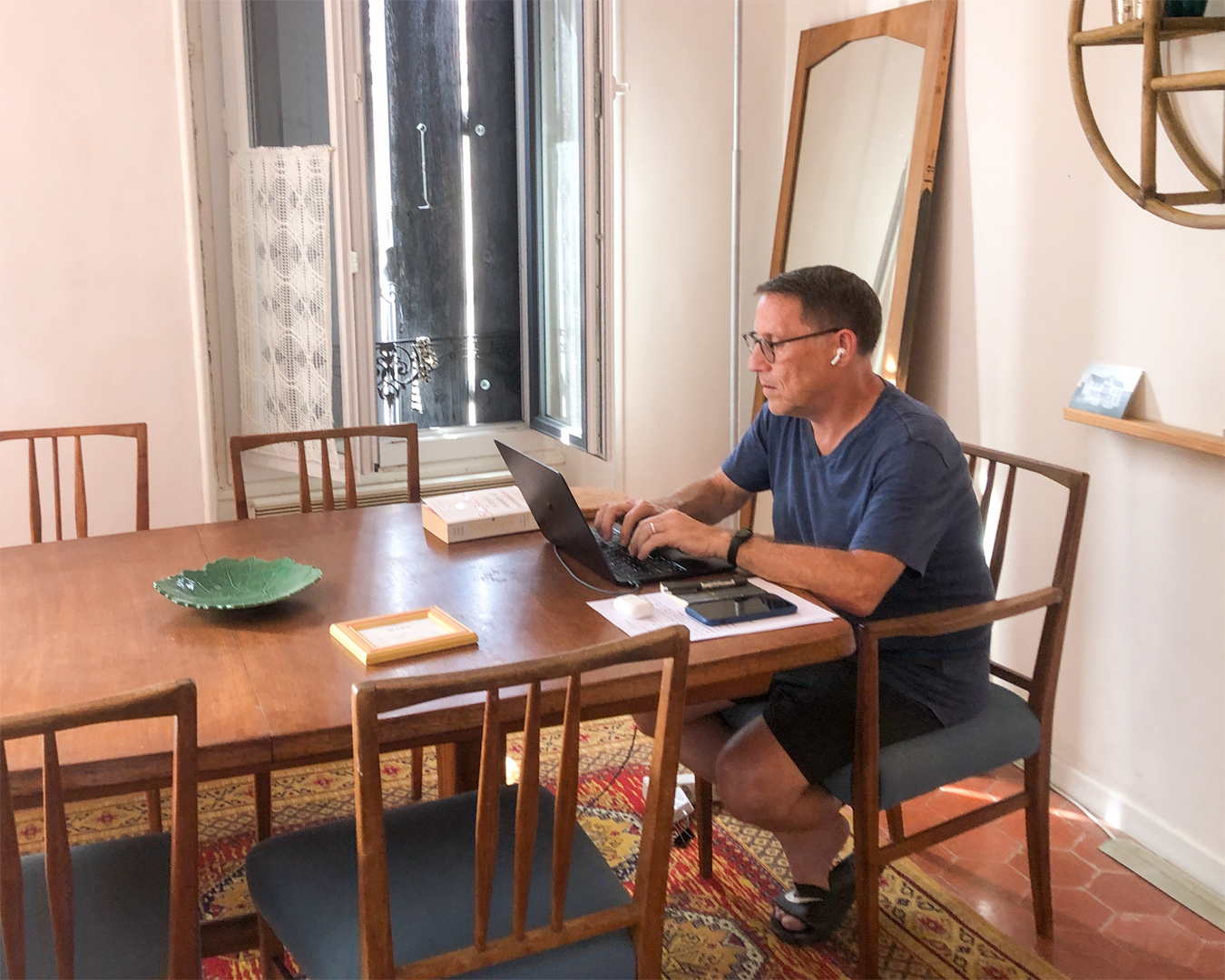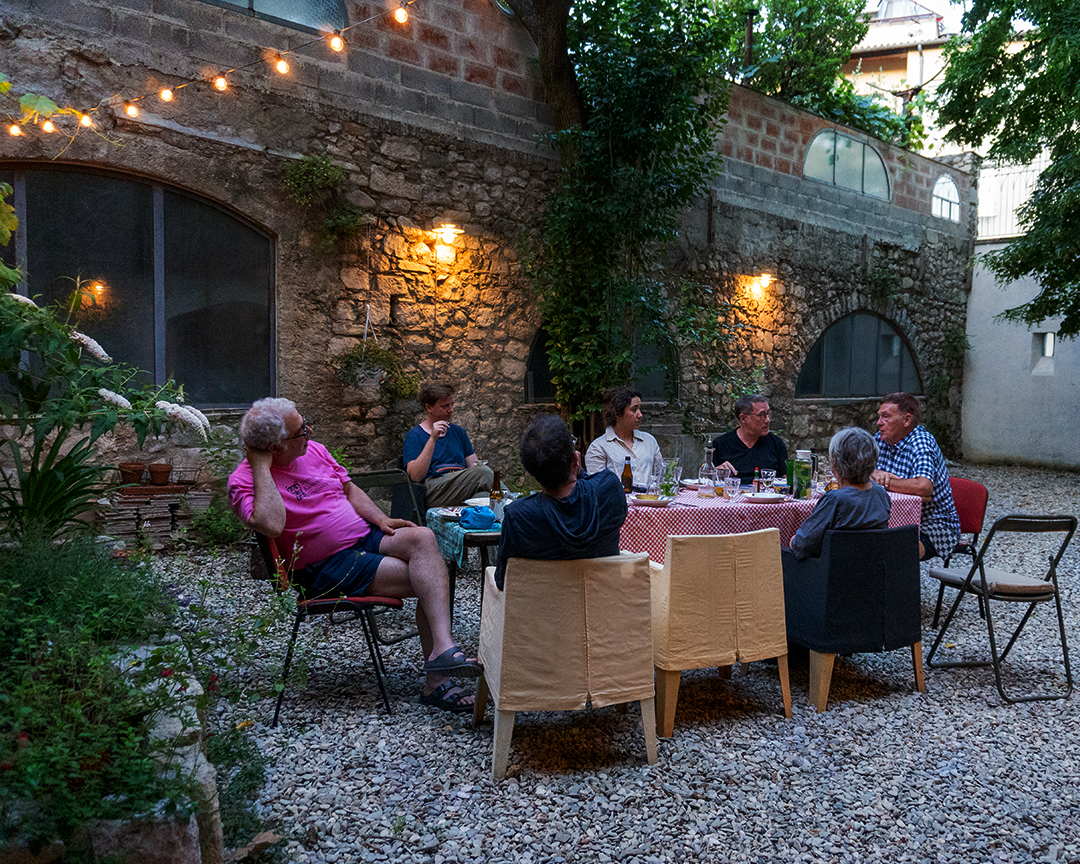 Our house is in the historic centre of a small (4,000 people) market town. Ganges lies at the junction of the Rieutord, Hérault, and Vis rivers. We're a few minutes by foot or by bike from beautiful river swimming holes and waterfalls. The sea is 35 km away.
Our regional food market (small on Tuesdays and very big on Fridays) is 100 metres away through an arched stone passageway.
Shops, banks, the medical centre, a local hospital, the town hall, the cinema, the theatre – all are a couple of minutes away on foot.
Ganges also is the southern gateway to the Cévennes National Park, a world heritage ecological site; our region is #1 for ecological health and biodiversity in France. The region's shepherds have helped shape the landscape over centuries.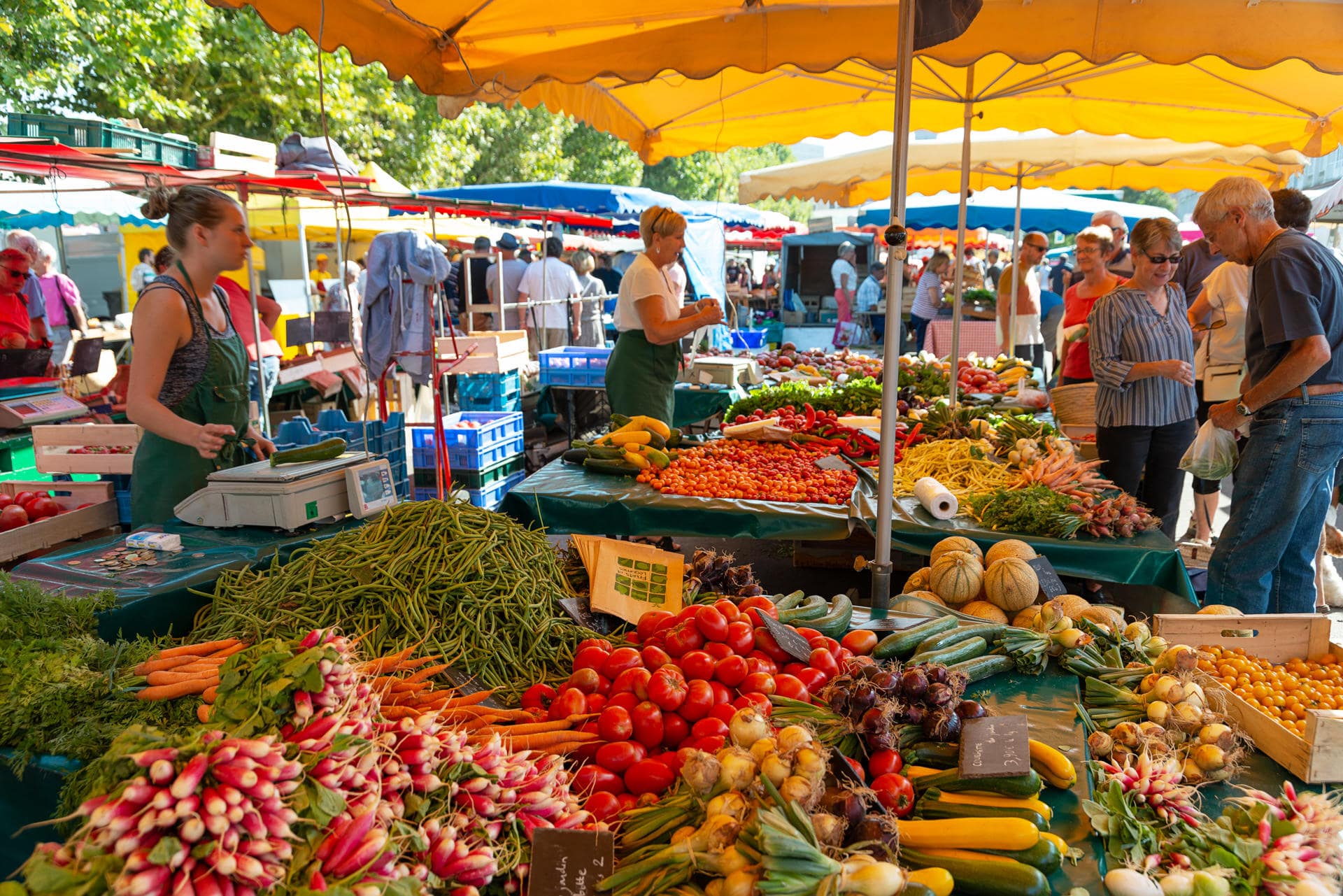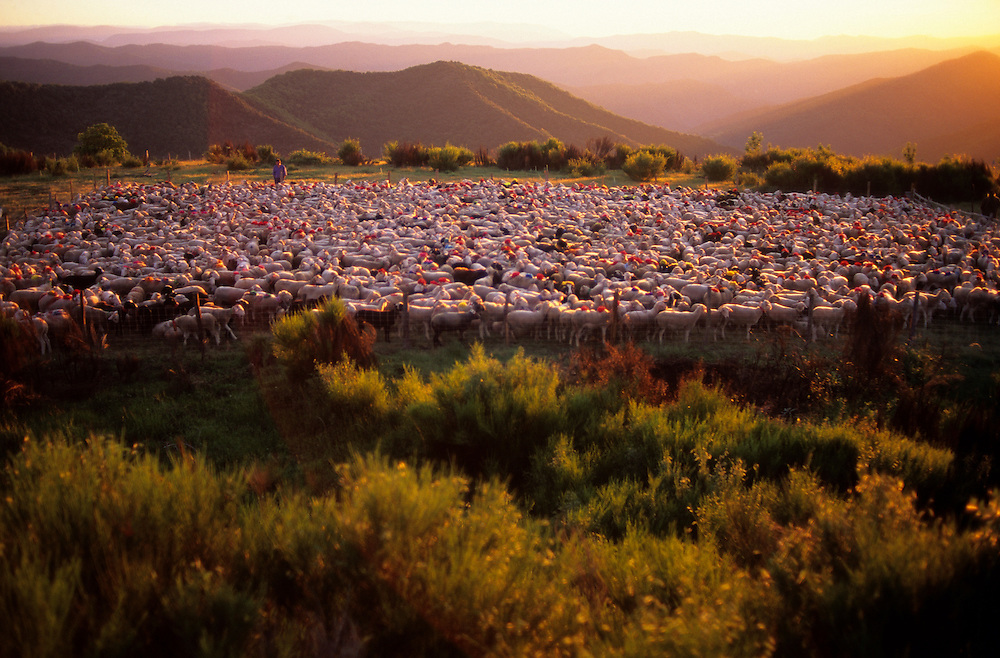 What are my transport options for getting to and from the event?
Kris
2023-08-21T09:35:42+00:00
You can find a complete transportation page here
From Nimes or Montpellier Airport, there are buses going to Ganges (journey is about a hour). They are reliable and comfortable, but not frequent and, honestly, the French time-tables are not easy to decode. Therefor if you decide to go for public transport, it's best to email us at (meeting [@] thackara [dot] com) so we can guide you through it. (from Montpellier Occitanie: Ligne 608 direction Le Vigan. Nimes Gare Routiere: Ligne 140 direction Le Vigan)
From Marseille Airport you can get on a train to Nimes (or Montpellier) and there take a bus, or rent a car and drive 2 hours to get to us.
At the airports you'll find car rentals. We recommend to reserve a rental in advance (for example at rentalcars).
We can arrange to have someone pick you up from the Montpellier or Nimes airport. That drive would cost 60€ (4 passengers max). In Montpellier you can also use public transport to the tram/bus hub at the edge of the city, the hub is called "Occitanie". There either hop on bus 108 (takes about a generous hour) or ask us in advance to pick you up at that hub for 40€ (ride from there is 35 minutes)
parking: plenty of free street parking around (but not on the doorstep since we're in a pedestrian street)
an extensive transportation page you can find here