The world is not short of ideas – so why invite me to talk, or spend half an hour on Skype? The short answer: 75% of my clients say our session was "inspiring". By casting fresh eyes on your situation, I suggest new opportunities for change. I leave you determined to make something happen and with a clear understanding of what that next step needs to be.
Headline talk for 2019  (version April 2019)
PATHWAYS TO SUSTAINABILITY: 
FINDING YOUR PLACE IN THE NEXT ECONOMY
Relational Design. Peer-to-Peer. Mobility as a Service. Platform Co-ops. The Maker Movement. Civic Ecology. Earth Repair. Social Food. Transition Towns. The New Hospitality. Care Collaboratives.
New economic and social models are emerging everywhere among edge projects and networks. You you need to know about them – and, ideally, connect. But how?
As the best-selling author of How To Thrive In The Next Economy, I have discovered  numerous practical ways in which Big can connect meaningfully with Small. I cite compelling real-world stories to inspire the practical first steps on your pathway to sustainability.
Why a philosopher?
I come to our encounter wearing three hats: a philosophy hat, a storytelling one, and a design hat.The philosopher in me asks: "what's the most important question here?" As a storyteller, I introduce you to real people doing inspiring projects around the world. Finally, with my design hat on, I ask what these innovations mean for your place in the regenerative economy that's now emerging.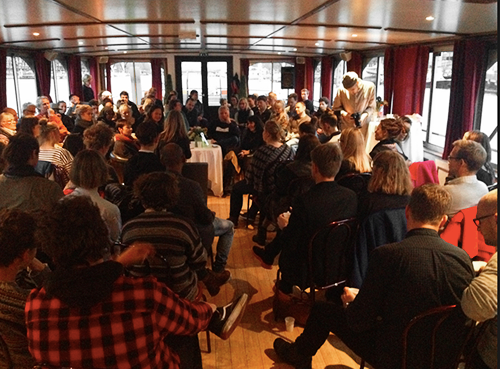 I do big-picture keynote talks for cities, companies, universities, and institutions. A combination talk + xskool workshop gives us more quality time together.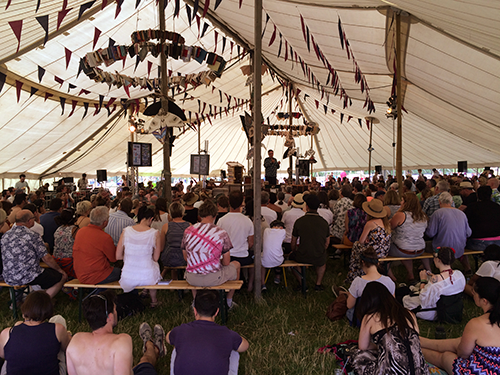 Do you need a conference moderator, or jury chair?
People seem to enjoy my lively Q+A interviews.
More info here.
Online option: Brown Bag Skype
For a short change of pace in your Board workshop, or retreat, this simple but effective online format is ideal: Sometimes I send a short video ahead of time, that you download; or we can do a 1:1 session live on Skype or FaceTime. Some recent examples:
– foreign ministry officials at a strategy seminar in The Netherlands;
– managers at an innovation workshop in Belgium;
– design educators at their annual conference in the US;
– architects at a festival in Brazil;
– interactive media professionals at a seminar in Hong Kong.
CONTACT my Agents
Europe and RoW
Eithne Jones: eithne [ a t ] speakerideas [ d o t ] com +31 6 1089 3693
The Americas
The Lavin Agency, Gord Mazur: gmazur [ a t ] thelavinagency [ d o t ] com.
CONTACT me
john [ a t ] thackara [ d o t ] com